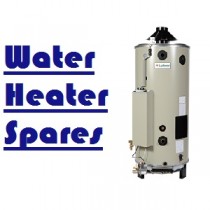 Water Heater Spares
Welcome to our Commercial Water Heater Spares page. Here you can find spare parts for the leading UK and European manufacturers of Immersion Tank Water Heaters for hot water supplies to Industrial and Commercial premises
Commercial Water Heaters are suitable for most sized premises requiring a supply of hot water.
Commercial Water Heaters can be powered by either gas, oil or electric heating elements.
Having trouble finding what you are looking for? Call us and we will do our best to help you.
If you require a new heater or complete burner assembly, we deal directly with the manufacturers to provide a competitive price and can place what you require on order, or to arrange a site survey by a company representative.