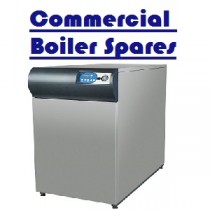 Commercial Boiler Spares
Welcome to our Commercial Boiler Spares page. Here you can find spare parts for the leading UK and European manufacturers of commercial and industrial boilers for heating and hot water.
Commercial Boilers are most suited for smaller industrial/commercial central heating systems, large scale hot water systems or a combination of both.
Commercial boilers are conventionally gas fired but oil fired models are not uncommon dependent upon application and location.
CUSTOMER NOTICE: ALL OF OUR COMMERCIAL BOILER PRODUCT PRICES ARE IN THE PROCESS OF BEING UPDATED. PLEASE CONTACT US ON 01384566381 OR AT sales@pipelineelectrical.co.uk TO OBTAIN ACCURATE PRICES AND PLACE YOUR ORDER. SORRY FOR THE INCONVENIENCE.